Paul Grueneberger, Abstract Art
My art shown here is organized into three general categories: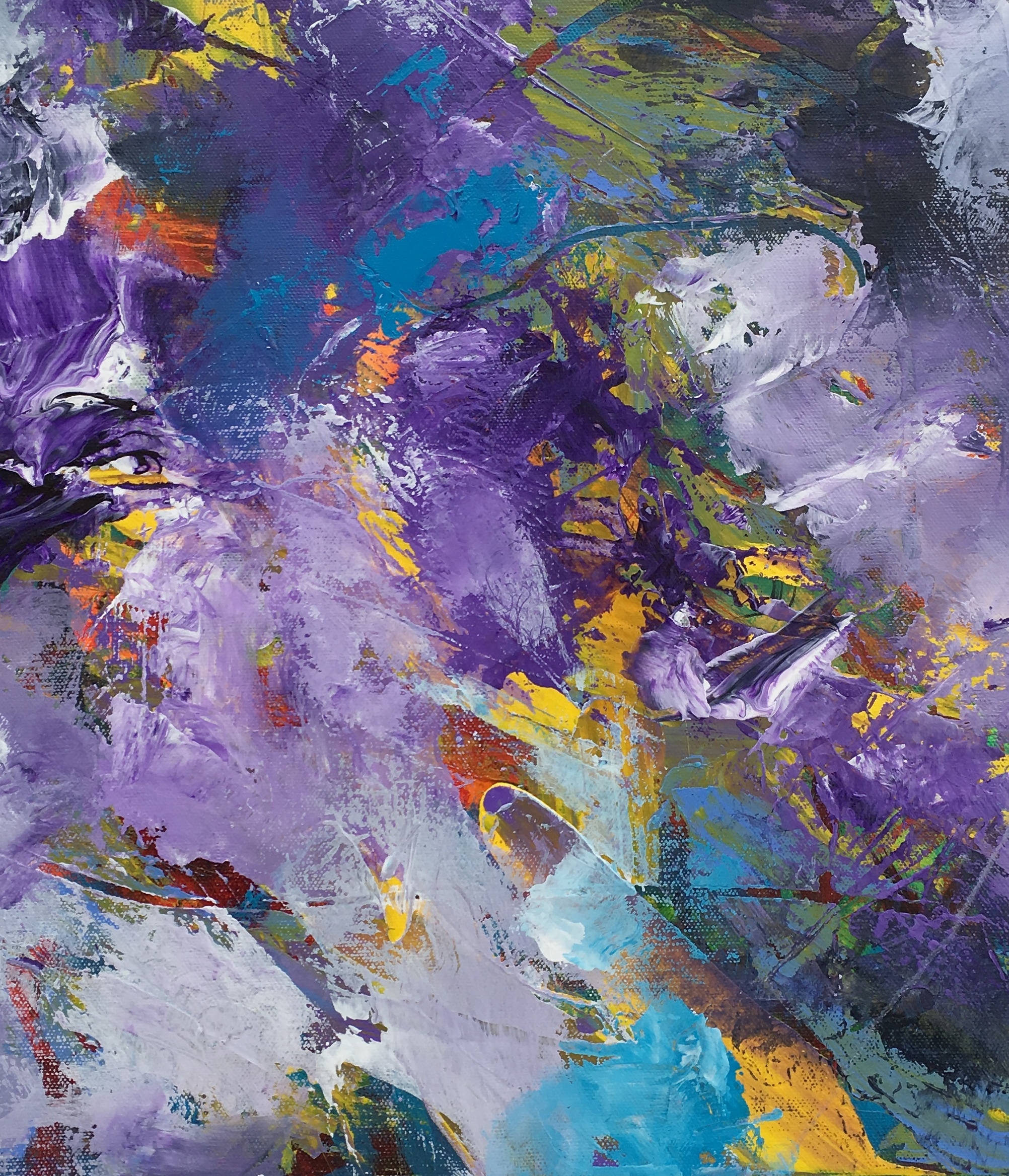 Paintings on these three pages are organized by size, and prices are based on size. Sold paintings are at the bottom of each category. 
Also, there is a page showing my most recent paintings, most current paintings first,
so frequent visitors can go directly to the newest creations – Recent-Paintings
In addition to the work shown on this site, I also do commissions, as I did with two of the larger paintings on this site. I will be happy to work with you to create your personal vision. Feel free to contact me to discuss – Contact
My art has been in juried shows in Maryland and Virginia, and has been displayed in the Torpedo Factory Art Center in Alexandria VA. Some photos can be seen here – Events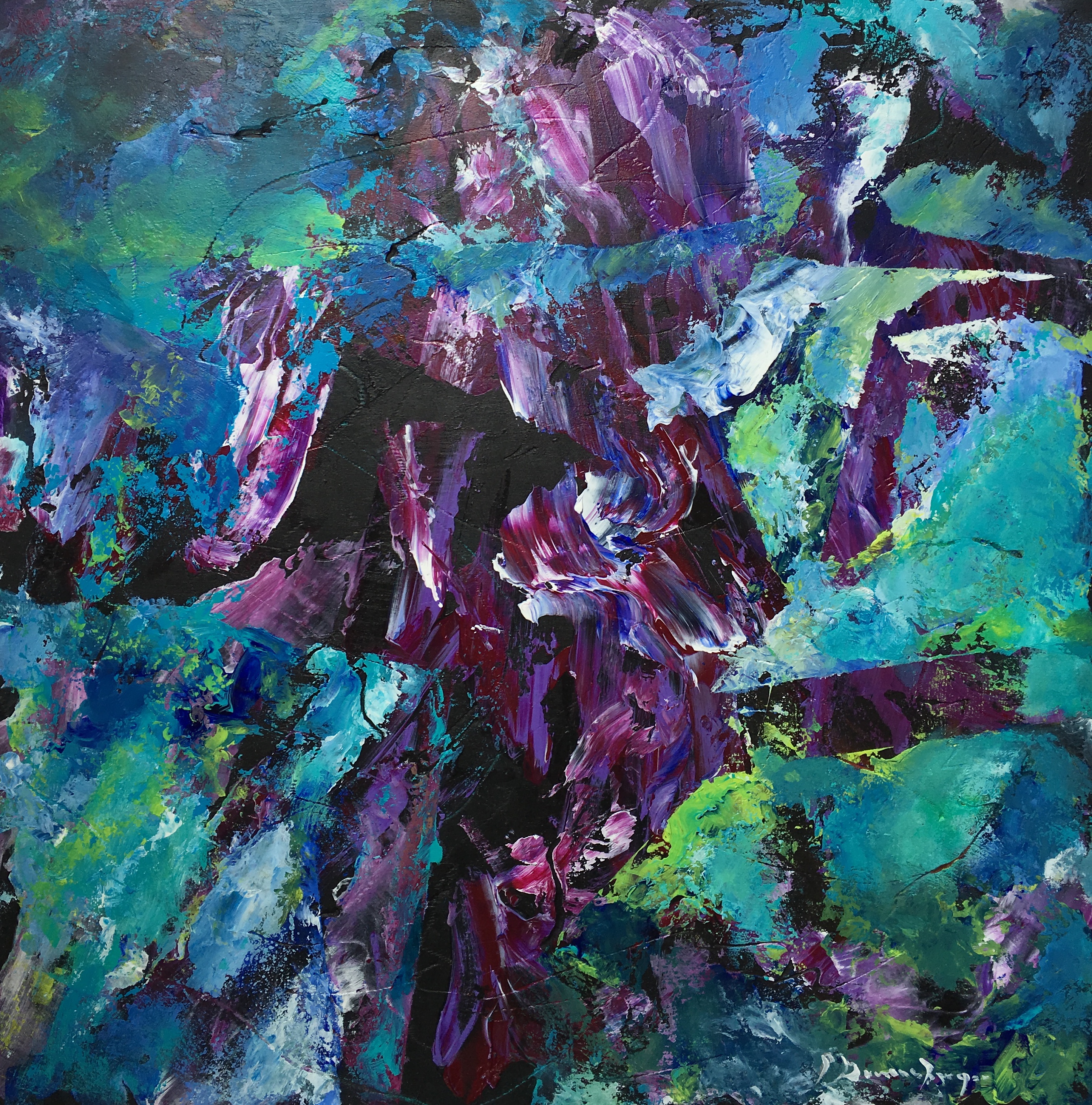 I have been pursuing my dream of creating impressionist abstract art since 2008 when I retired from my everyday job as a computer technician. My approach to making a painting is to repeatedly create and partially destroy what is on the canvas, a process which leads to a series of creating problems and solving problems.  This has the desired effect of giving the painting a visible history, often partly obscured.  I often use different acrylic mediums, sometimes making the paints very fluid – creating numerous layers of washes, and other times making the paints varying thicknesses – creating various textures on the surface of the painting.
I like to begin paintings by loosely covering the surface with several colors, anticipating that much of these first layers will be partially or completely covered up but will still add to the  depth of the painting. I proceed to make marks and create areas of acrylic paints and acrylic mediums with numerous tools, including numerous methods of masking and unmasking, all the time reacting to the interaction of the shapes and colors, the lines and edges, from what has gone before and what is developing.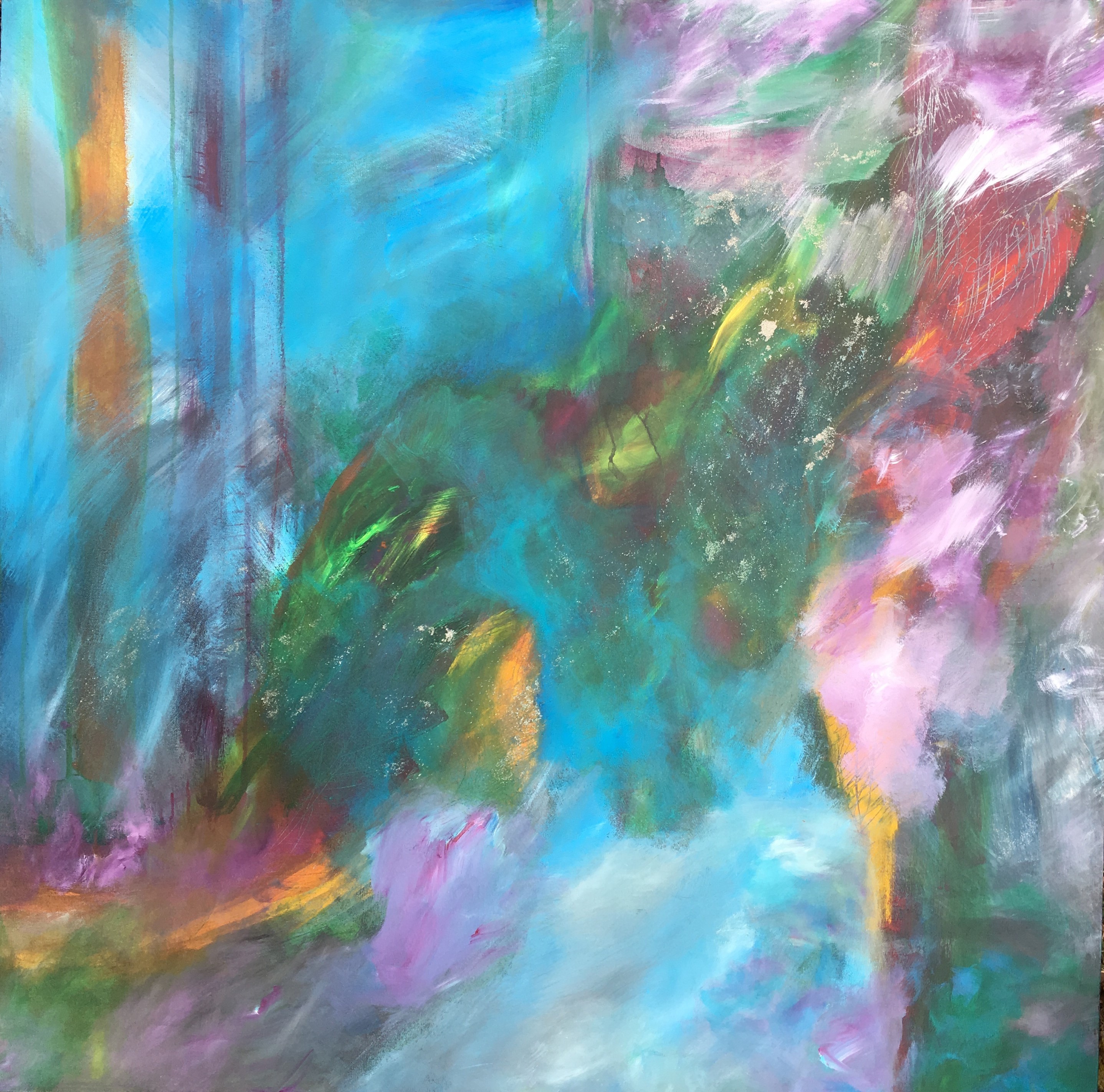 I love the interaction of colors and the interaction of shapes on the canvas. I am always looking for the interactions that cause tension in paintings. I react to these many applications of paint on an intuitive and emotional level, being watchful for both subtle nuances and for the bold and dramatic results of the interactions of colors and shapes. I love quiet areas, but also want every area of the painting to be interesting to look at. I often get inspiration from other gestural abstract artists.